About
Who am I?

Hi! I'm Olesya and this is my shop where I sell prints, postcards, self-published books, and tableware. I grew up in St Petersburg, Russia. Now I live in Paris with two little dogs and work on my illustration and animation projects.


Shipping

I ship from France worldwide. Shipping costs are calculated at Checkout.

When the order is sent, you'll get a confirmation e-mail. I send postcards as a letter with no tracking number. If you ordered an enamel mug, you will get your confirmation e-mail with the tracking number.

If you have any questions or your package didn't arrive, please contact me! We'll figure out how to deal with it.


How to create a home feeling from scratches?
I moved many times in my life. There were places where I had lived for some years. Or for some months. Or for a few weeks. It would be a new country, a new city, or just a new neighborhood. And I would bring there my heart-warming things that would immediately transform that new and stranger place into my place: with my favorite postcards from friends, picture books, wooden toys, or my favorite teapot and teacup. Very often these things are gifts from friends or emotionally charged things that would remind me about some stories in my life (heart-warming nostalgia). I want my little store to be a place for this kind of things: those that people would take with them when they move to a new place. Those that would make them feel at home wherever they are.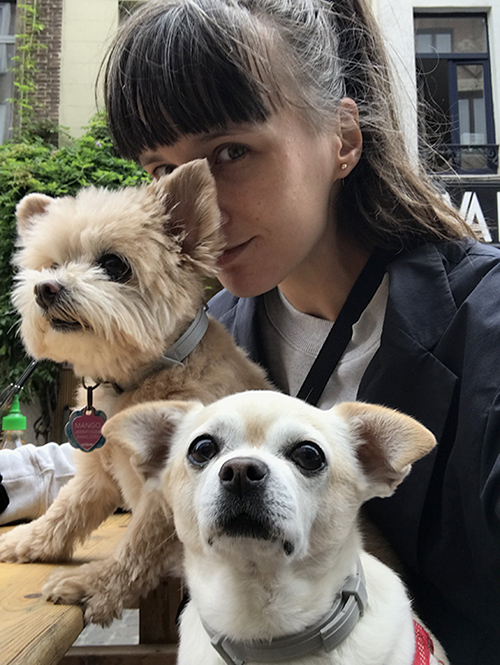 Mango and Roti
I have two dogs (Mango and Roti) and they are my big joy and inspiration. They are my little assistants in my shop. They help me to pack orders and sometimes show up in the things I create: you might spot them drawn in the books, on the pins, etc.

Designed in Paris, made in Europe
My products are designed in Paris and produced by small European companies. I work with suppliers from France, Germany, and Latvia.